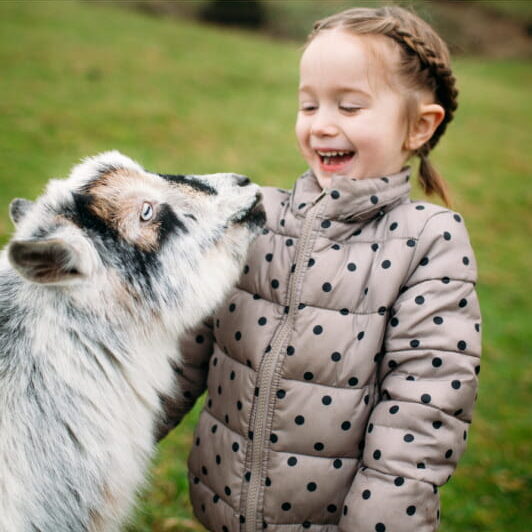 This exciting program is designed for youth ages 3-7 looking for fresh air, sunshine, and animal interaction in a teamwork setting.
Kidz Dayz provide an opportunity for youth to experience the outdoors in a beautiful setting while getting to know a variety of animals and other youth. Creativity and imagination is encouraged with our craft program, and teamwork develops during a variety of activities including horseback riding, grooming, and small animal play. Making friends, clear communication, leadership and trust are explored as a group and privately with your horse.
Our animal staff include:
Horses
Miniature Horses
Goats
Chickens
Bunnies
Dogs
Our staff & volunteer mentors will teach:
Animal Assisted Learning Activities
Horsemanship
Teamwork
2021 Dates
We are not currently offering Kidz Days due to COVID-19. Please check back for updates.
Cost
$40/child per session, due at registration.
Registration & Forms
Kidz Dayz spots are reserved on a first-come, first-served basis. Please call our office for availability!
To register, please send a $40 deposit and completed registration form to Animals as Natural Therapy at PO Box 31595, Bellingham WA, 98228. Space is not confirmed until deposit & registration forms have been received.
We are happy to mail hard copies of any paperwork – just let us know! 360-671-3509