Support Youth, Veterans, and Animals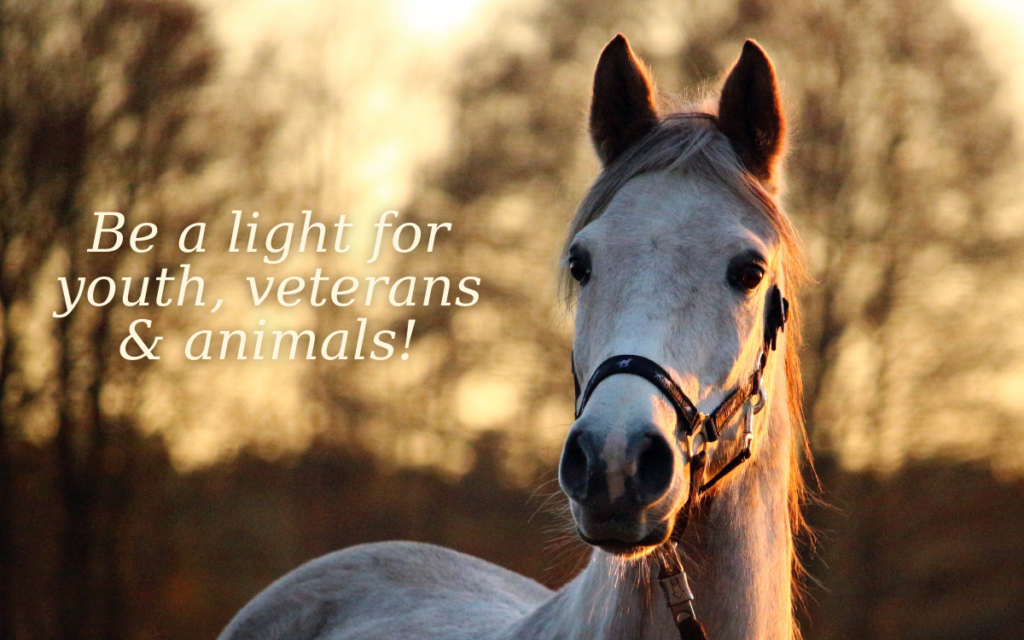 Be a light for youth, veterans & animals!
Care for our herd of 30+ rescued & adopted animals costs nearly $3,000 per month, and we provide over $25,000 in scholarships to our youth & veterans each year (some families pay as little as $5/week). This funding is directly underwritten by people like you and we couldn't offer our services without it.
Your support is a promise of hope for children & veterans who feel discouraged by the darkness of pain and trauma, and a constant source of love & compassion for the animals who come to us seeking a new life. Your gift today will touch many lives and offer a guiding light to healing for those in need.