Support Youth, Veterans, and Animals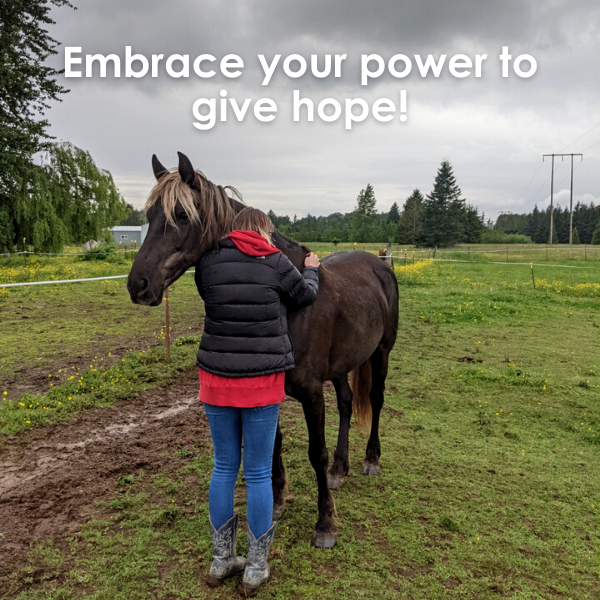 Join our Stable of Support
Monthly Giving Community
Help a teen find her way through recovery, give a 5th grader new tools to manage anxiety, support a veteran healing from PTSD, and offer an animal meaningful purpose & loving care.
With a monthly donation, help thousands of youth & veterans find healing with animals. A recurring gift is the most meaningful way to support our programs & participants, offering a promise of hope through the combined power of our community!
Your monthly gift is hope in action, ensuring that our programs remain accessible to any youth or veteran in need, in spite of the challenges raised by the COVID-19 pandemic. Your support will also help us settle into our new home and continue providing high-quality, compassionate care to our 30+ animals. Embrace your power to give hope!